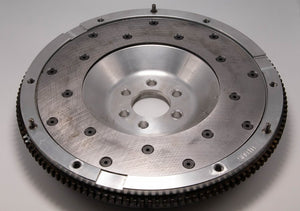 944 07K Swap - Spec Flywheel
Regular price $480.00 Sale
SPEC billet flywheels for the 07K are available in Aluminum or Steel as well as 6 Bolt or 8 Bolt. Manufactured from only the highest quality steel and aluminum, they are the only flywheels on the market manufactured to a .001 machine tolerance, guaranteeing a flat seating surface for the clutch and smooth rotational qualities for perfect balance and extended engine life. *Designed to be used with a 240mm Clutch.
Buy now, pay over time. Available at checkout. 
DISCLAIMER:
Our parts are sold for off-road use only. All performance modifications and installations are at the customers own risk. Boost Brothers Garage and its owners hold no responsibility either implied or otherwise for mechanical, electrical or other failure when using any aftermarket performance products. Items sold for off-road use only are illegal in many states and provinces and are intended for racing vehicles which may never be used on a public road.
By purchasing any aftermarket performance product, the customer takes full responsibility for any use, and/or misuse of the product and agrees that Boost Brothers Garage and its partners hold no responsibility for any consequences, legal, or other, of such use and/or misuse.